Nightly Rentals and Experience Packages
Discover the allure of The Clinton Inn with our overnight accommodations and specially crafted experience packages for couples or friends, ensuring that your stay is both uniquely enchanting and memorable.
** NOTE:  In order to accommodate all requests, we require that our experience packages and other add-ons are booked at least one (1) day in advance. **
The Clinton Inn Experiences
Immerse yourself in a truly special stay with our carefully crafted Experiences. Whether you're a couple seeking a romantic retreat or friends looking to create lasting memories, our packages are designed to add an extra touch of magic to your time with us. All Experiences are add-on packages to any hotel stay. They are not available separately and must be booked a minimum of one (1) day in advance.
"Get Kinky" Experience   (+ $175)  
Indulge in passion and excitement with our "Get Kinky" romantic hotel package. Designed to ignite the flames of desire, this tantalizing experience offers couples an unforgettable journey into the realm of romance and sensuality. With luxurious accommodations, seductive amenities, and surprises that cater to your desires, this package ensures an intimate escape like no other. Explore new dimensions of love, connection, and adventure as you savor moments that will linger in your memory long after the night is over. It's the perfect way to kindle the flames of passion and create a love story that's bound to be unforgettable.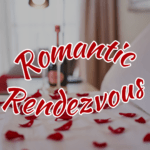 "Romantic Rendezvous" Experience  (+ $125) 
Embark on a journey of romance with our "Romantic Rendezvous" package, a curated experience of love and luxury. Immerse yourselves in candlelit elegance, surrounded by rose petals, indulging in gourmet chocolates and effervescent champagne. Seal this enchanting moment with a commemorative memorability, ensuring your love story becomes an everlasting treasure. Elevate your romance with this unforgettable experience.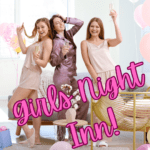 "Girls Night Inn" Experience
Experience the ultimate "Girls Night Inn", where luxury meets laughter in a package crafted exclusively for you and your friends. Unwind in the cozy embrace of your hotel room as you indulge in the Girls Night Inn package, featuring a delightful array of gourmet chocolates, sparkling wine, and a carefully curated selection of pampering essentials. Whether you're celebrating a special occasion or simply savoring quality time together, Girls Night Inn promises a delightful and rejuvenating escape for you and your cherished friends. It's more than just a night in – it's a celebration of friendship and the perfect blend of comfort and luxury.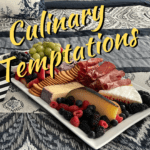 "Culinary Temptations" Experience (+ $225)
Succumb to the allure of our "Culinary Temptations" package, an enticing addition to your hotel experience that promises to seduce your senses. Immerse yourself in a thoughtfully curated selection of artisanal cheeses, premium charcuterie, and decadent chocolates, perfectly complemented by a bottle of fine wine. No matter what the occasion, "Culinary Temptations" transforms your stay into a gastronomic delight. Indulge in the harmonious blend of flavors as you relax in the comfort of your room, surrounded by the warmth of exceptional company. It's the perfect recipe for an unforgettable and delicious escape.
Add-ons and Customizations
Add-ons can only be purchased when booking a room. They are not available separately and must be booked a minimum of one (1) day in advance.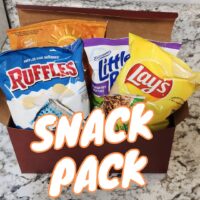 "Snack Pack" Add-on (+ $20)
Indulge in a delightful treat whenever the craving strikes! Opt for our Snack Package, and we'll arrange a tempting variety of light snacks, ready and waiting in the comfort of your room. Whether you've just completed a lengthy drive to the inn or find yourself in need of a satisfying "Midnight snack" to cap off a fantastic evening, this offering is designed to satiate your appetite with convenience and flavor.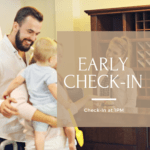 Early Check-In (+ $25)
Arrive and unwind sooner with our Early Check-In option, designed to ensure a seamless start to your getaway. Beat the clock and settle into the serenity of your room ahead of schedule, allowing you to make the most of your precious time with us. Embrace the convenience and kickstart your stay with a head start on relaxation. Check-in as early as 1PM or sooner if available.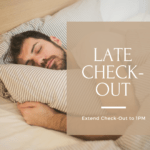 Late Check-Out Add-on (+ $25)
Extend the luxury of your stay with our exclusive Late Check-Out option, allowing you to savor every moment a little longer. With this indulgent offering, you can linger in the comfort of your room or enjoy our amenities without the rush. Elevate your relaxation and make the most of your stay with the flexibility to depart at your leisure.  Check-out as late as 1PM.
This Cheesy sensation is delivered to your suite at the time of your choosing.
Includes One Pizza
Choose from Cheese Or Pepperoni 
Chocolate Covered Strawberries
Perfectly ripe strawberries covered in rich chocolate.
Half-dozen chocolate covered strawberries delivered to your suite.
Package includes:
12′ tray stacked with an assortment of meats, select cheeses, fruit, nuts, and olives
Packages include:
One dozen roses placed in your suite prior to your arrival.
Enjoy a bottle of wine and gourmet chocolates delivered to your suite prior to your arrival.
Relax and Snack!
Includes a large bag of Tostitos, a jar of salsa, and a jar of cheese con queso.
Room Accommodations

Welcome to our boutique hotel, where three uniquely designed rooms await, each a testament to individual style and charm. Immerse yourself in thoughtfully decorated spaces, meticulously crafted to provide a one-of-a-kind experience. From modern elegance to vintage allure, our boutique hotel promises a personalized touch for every taste.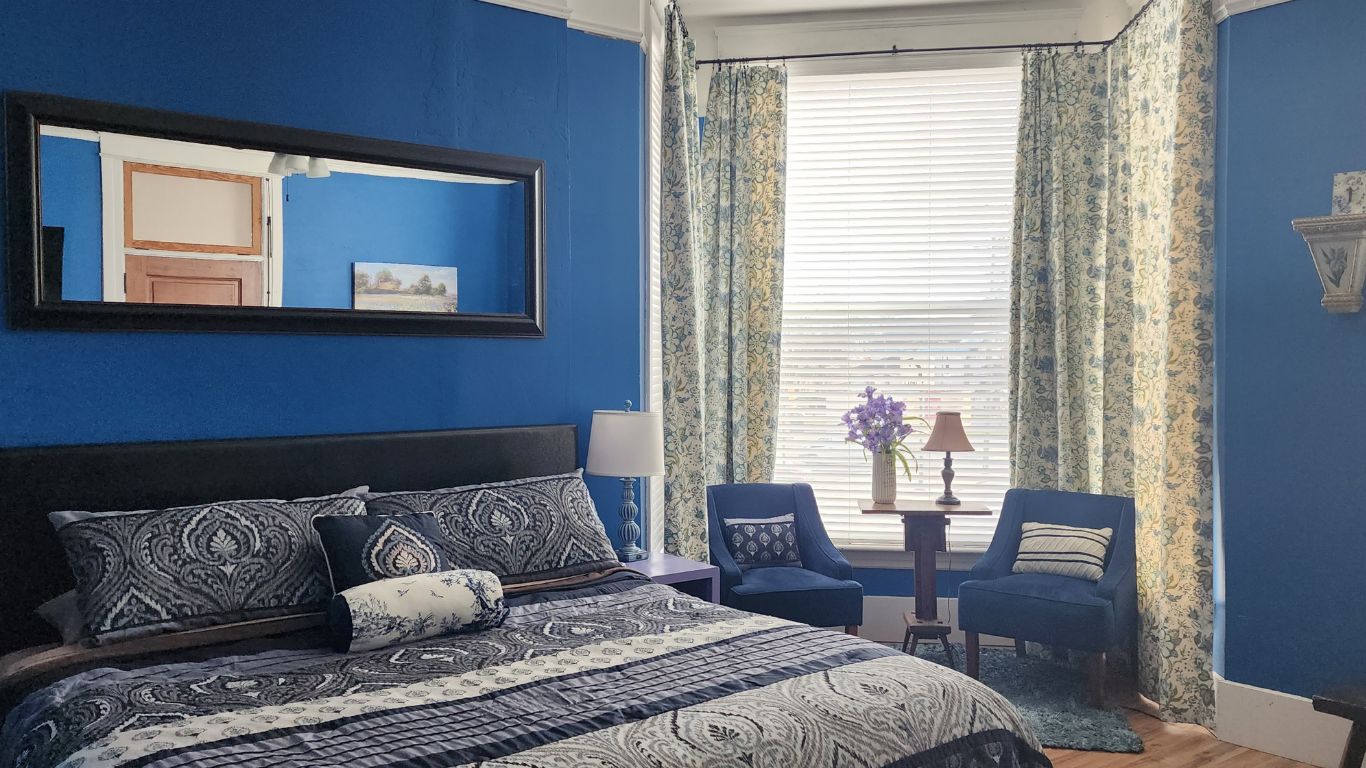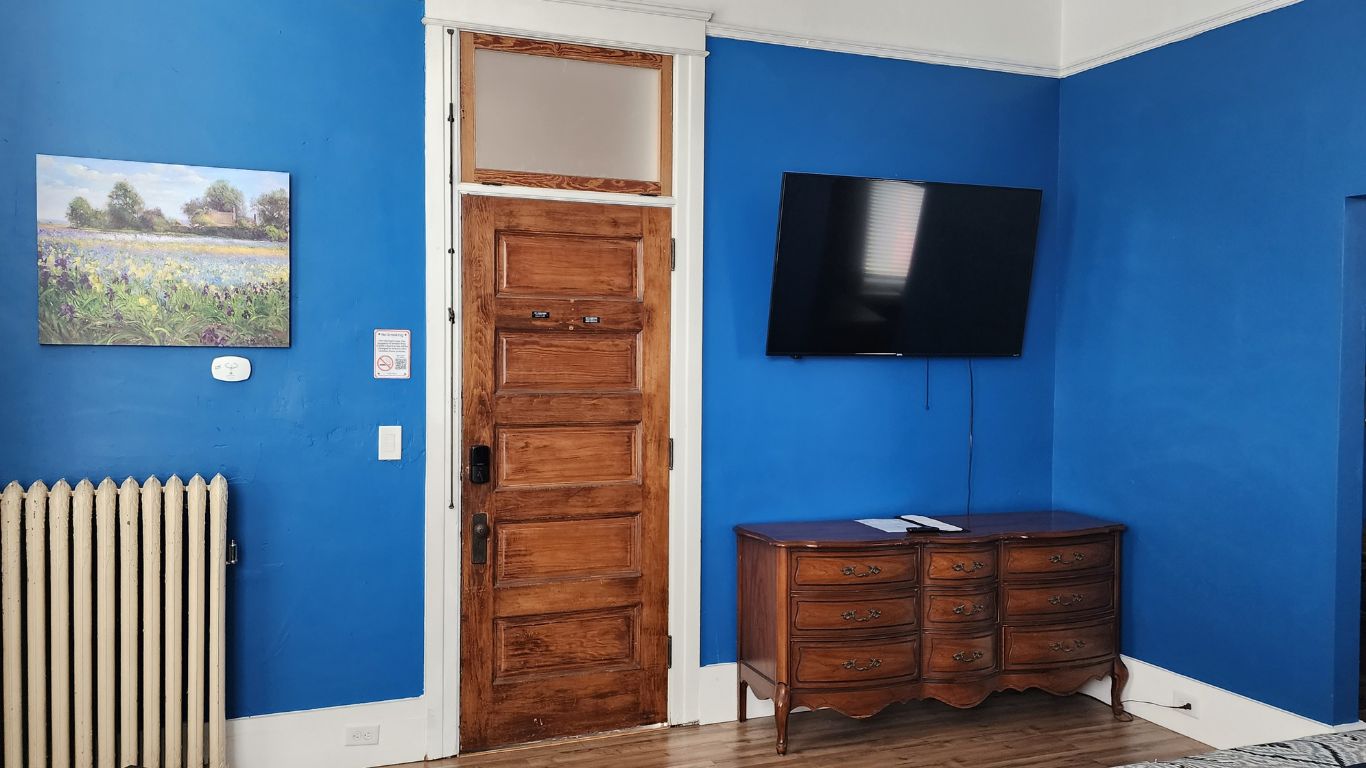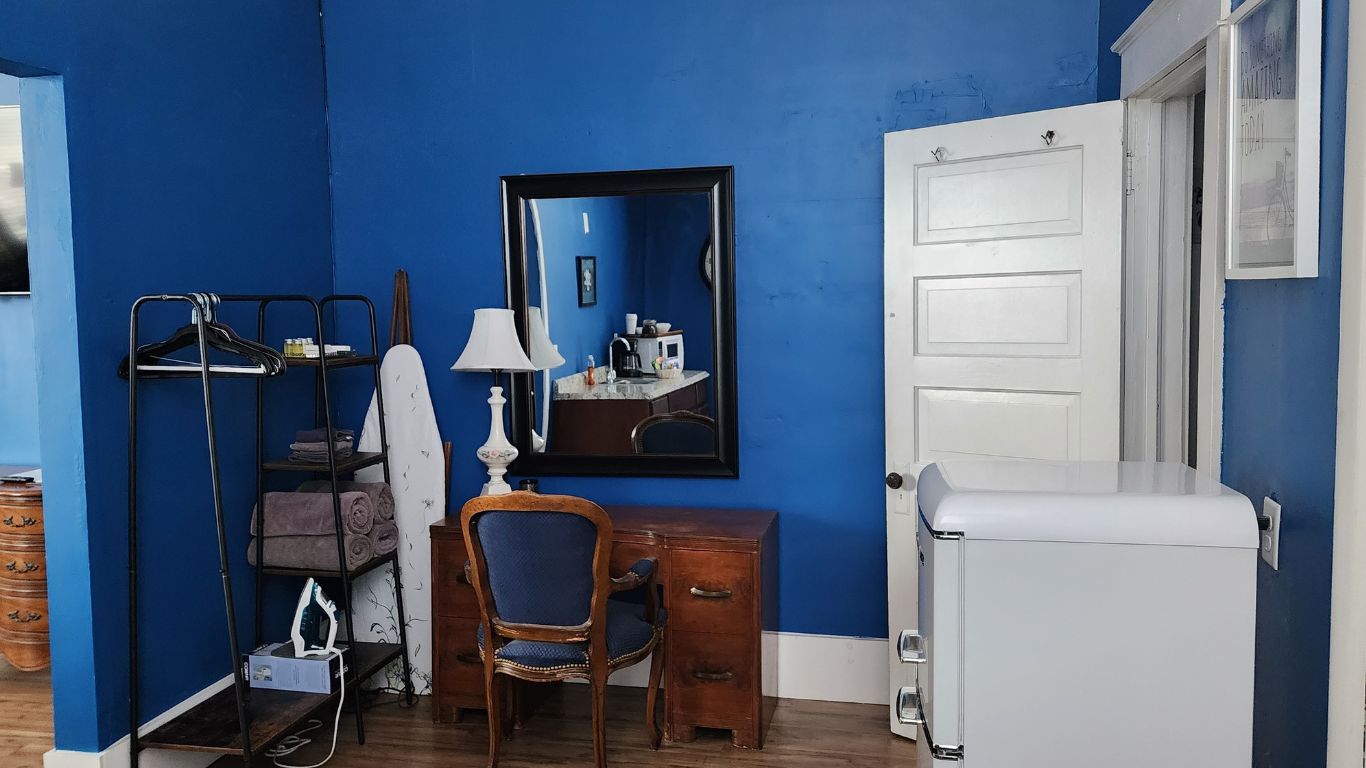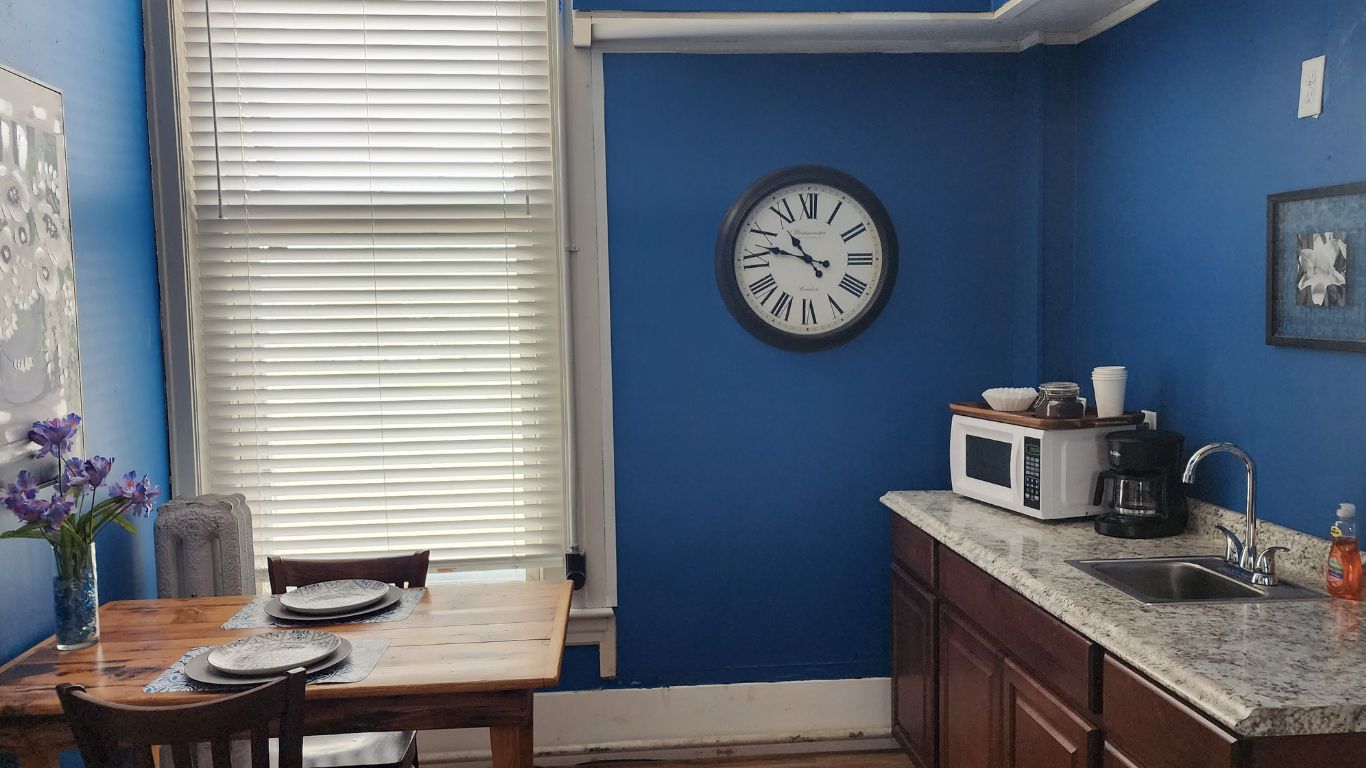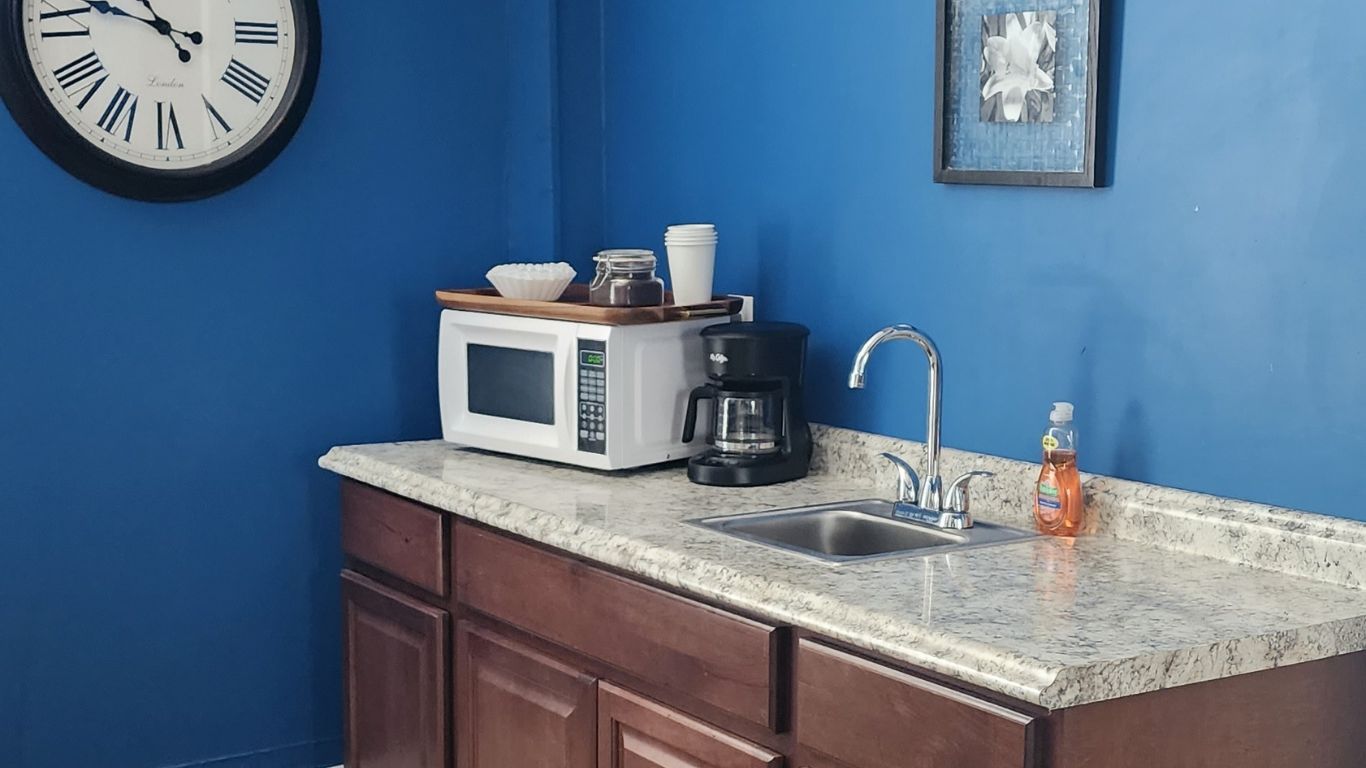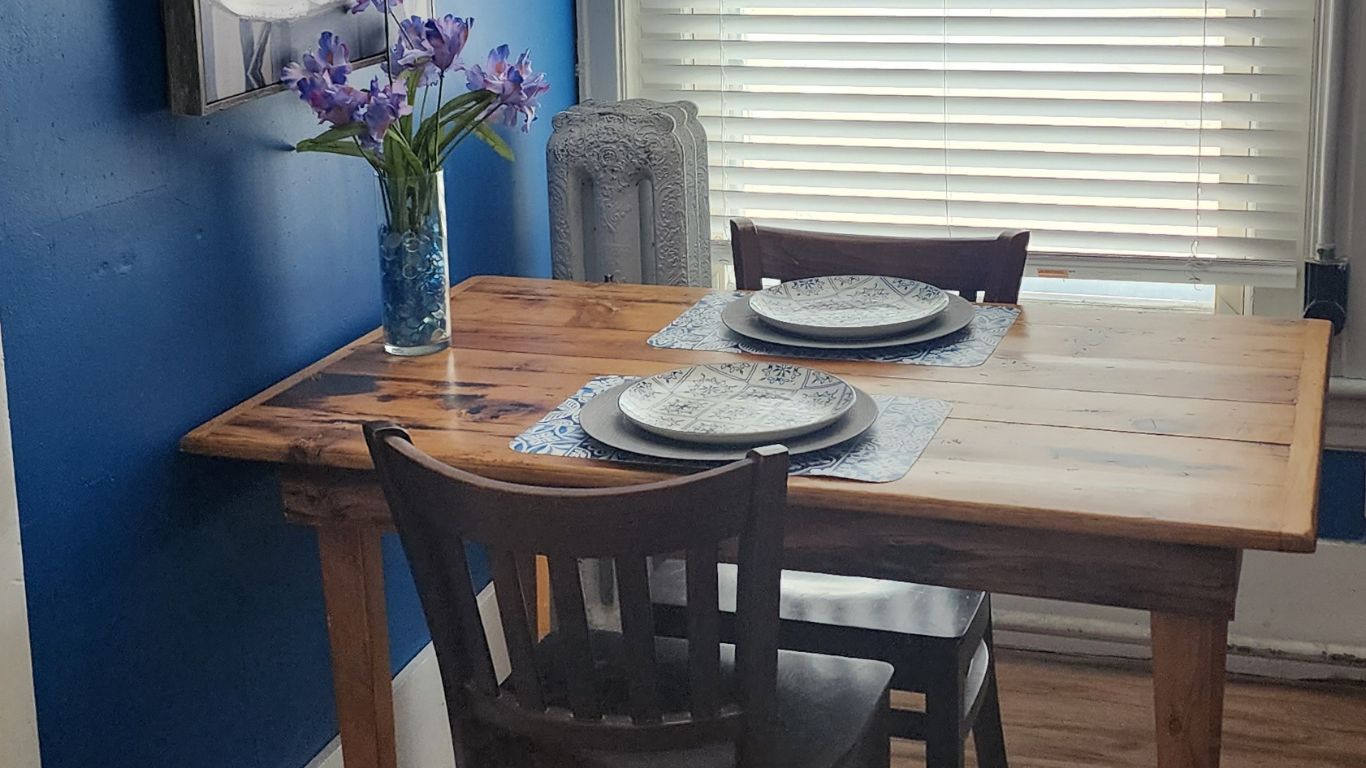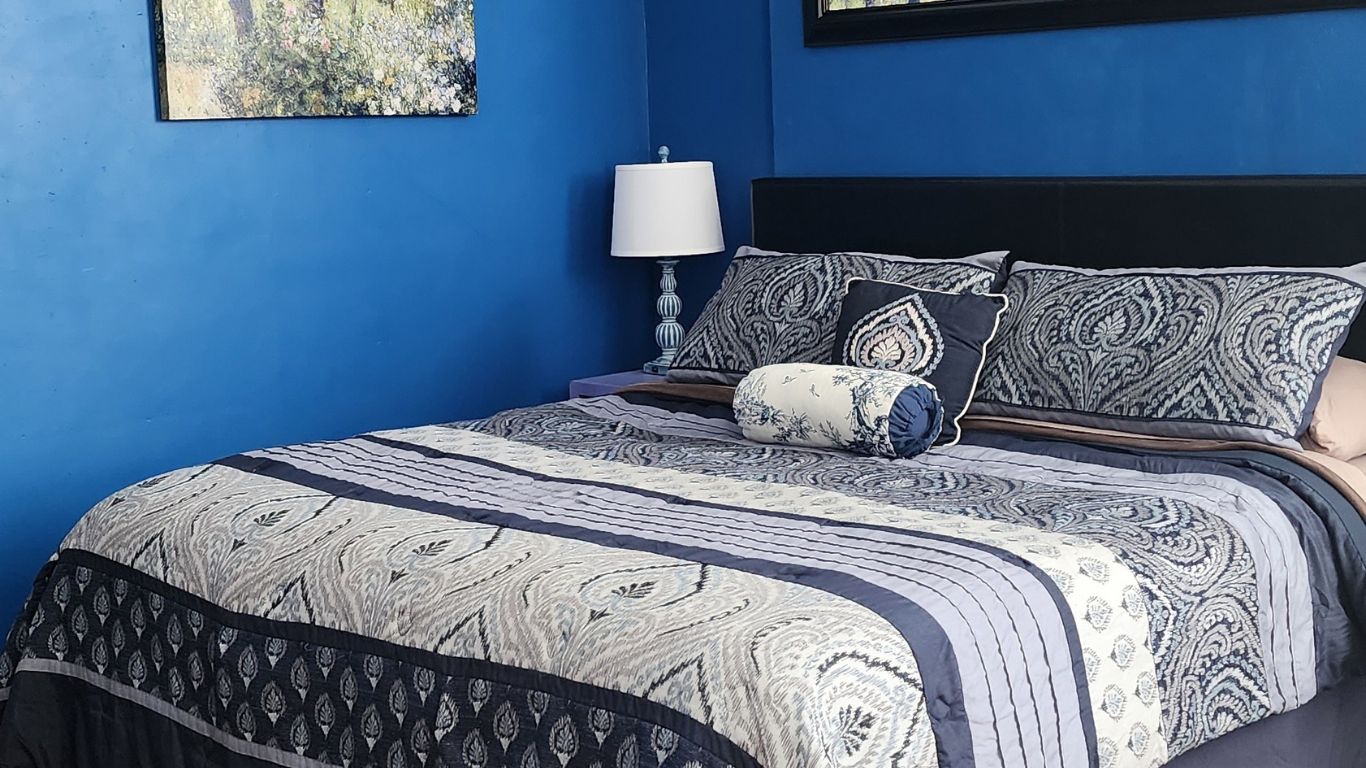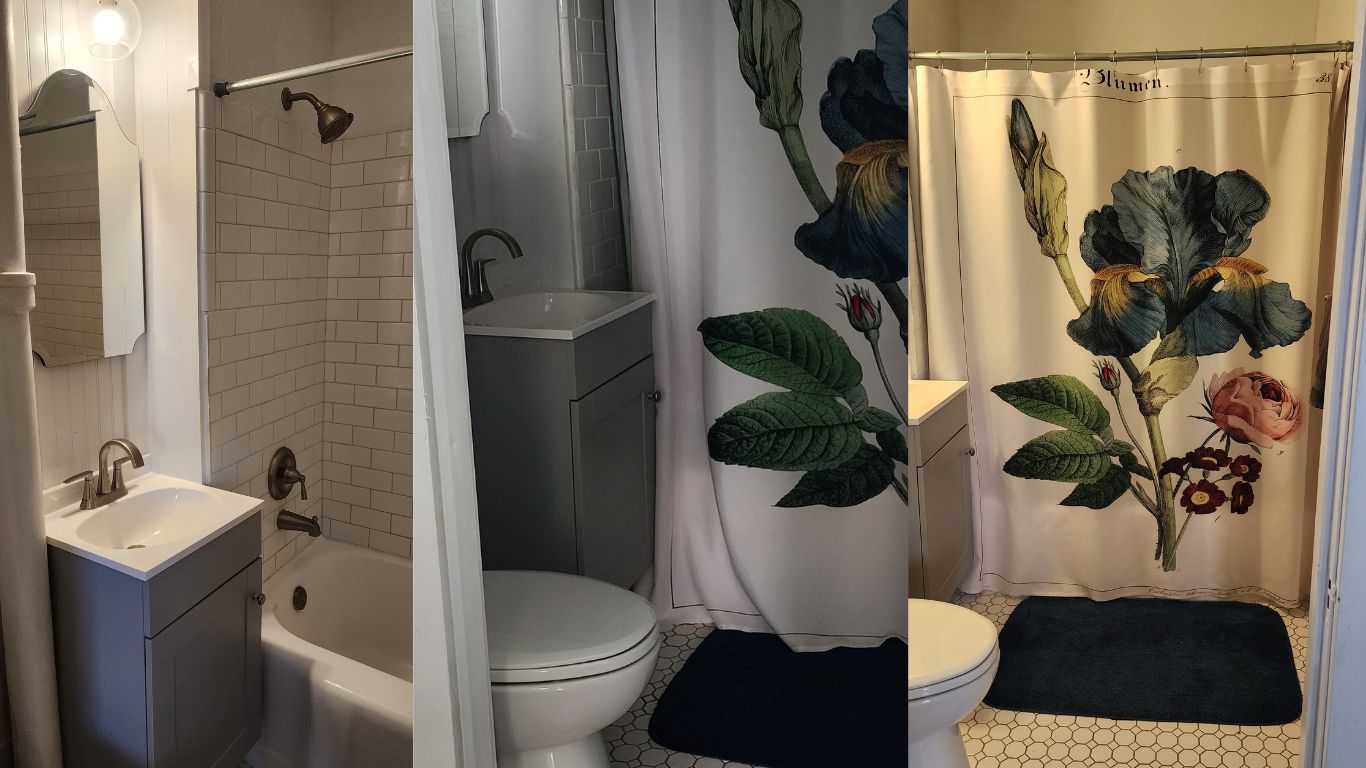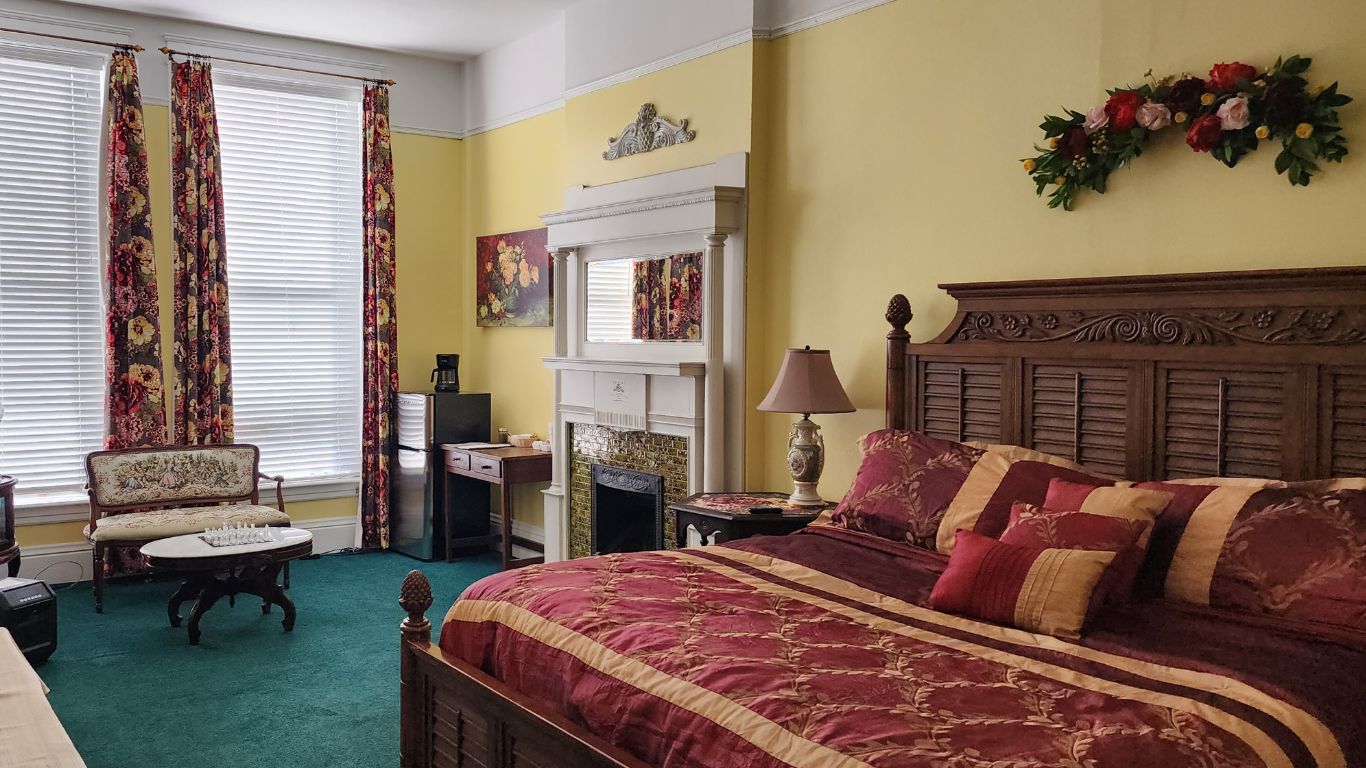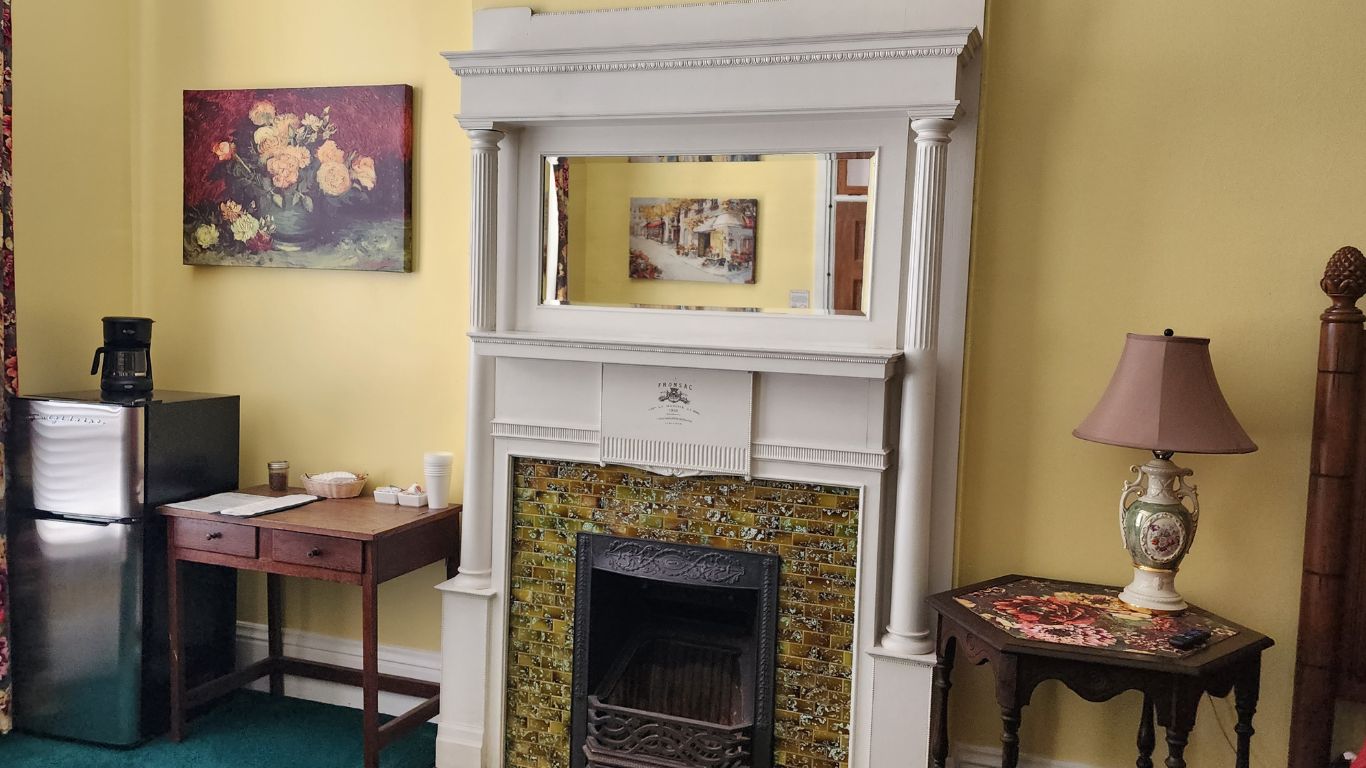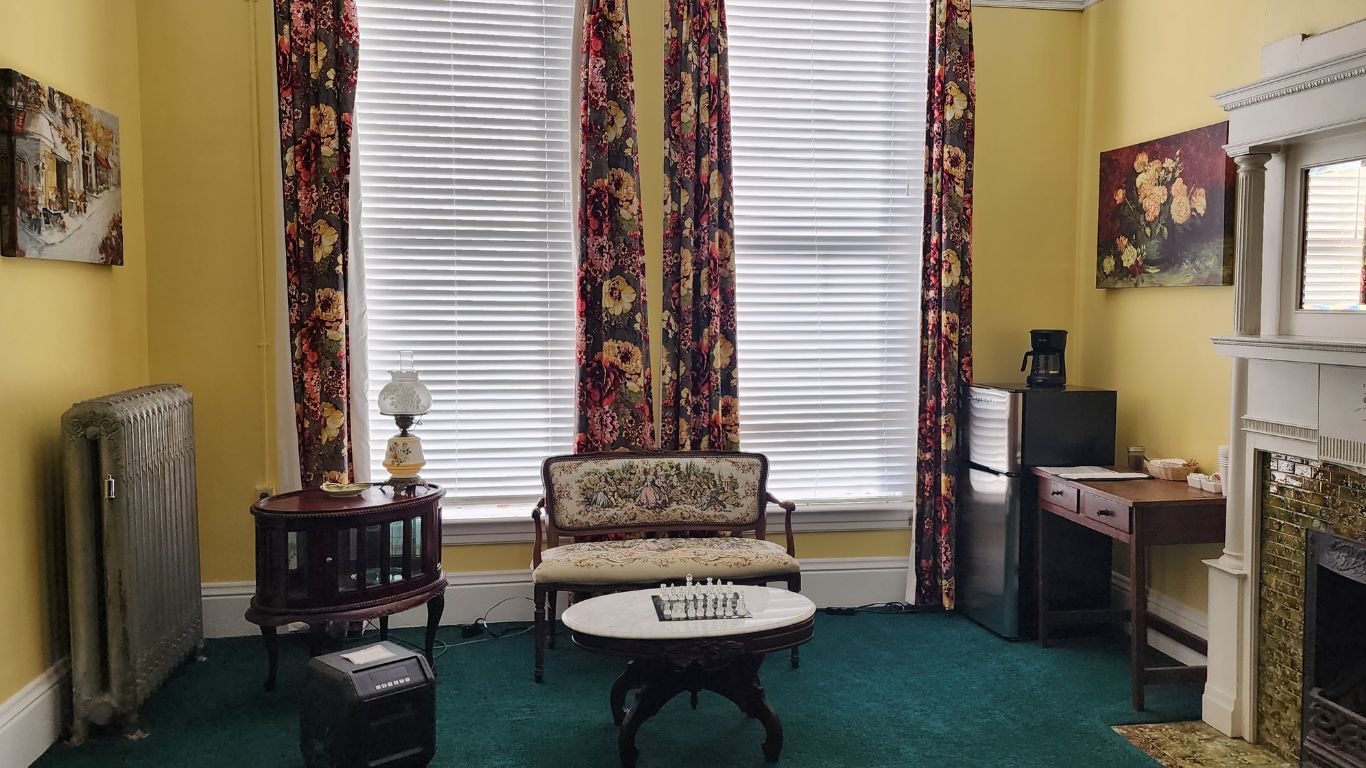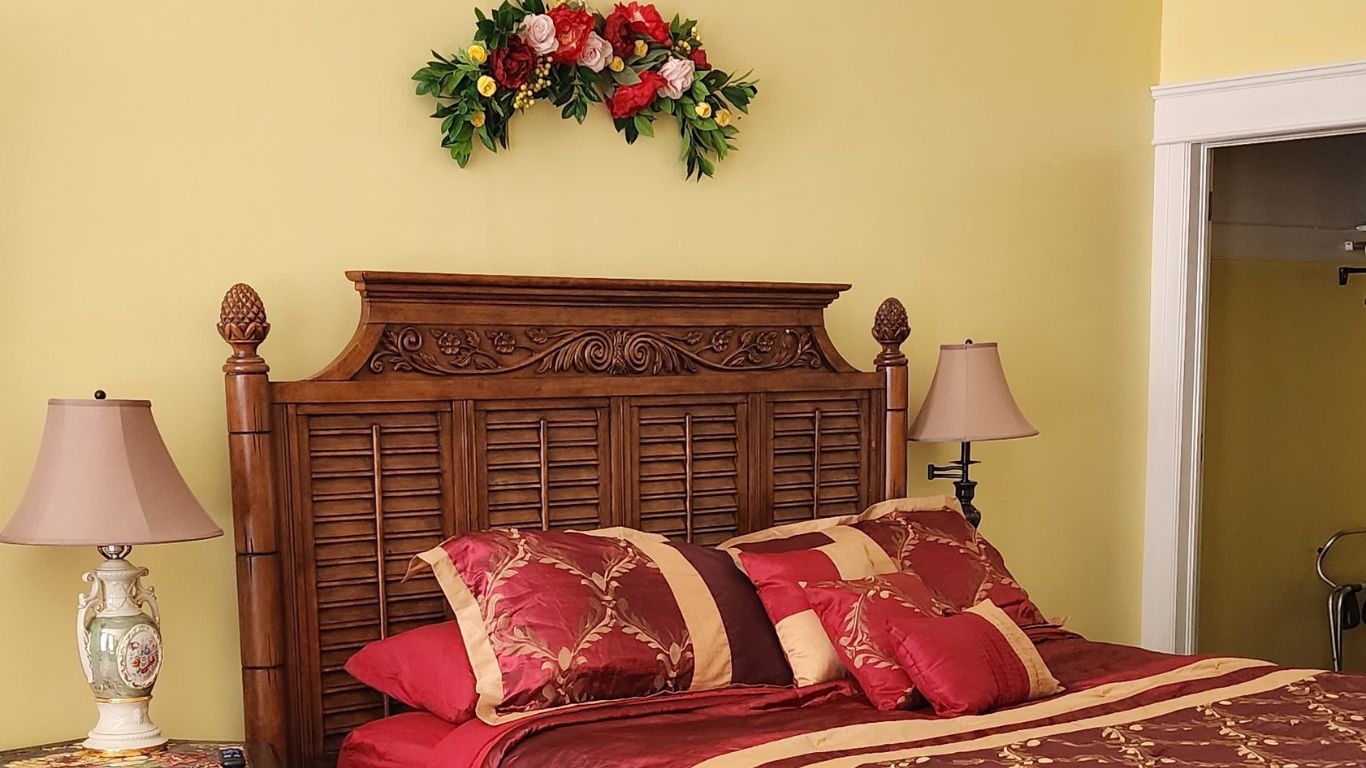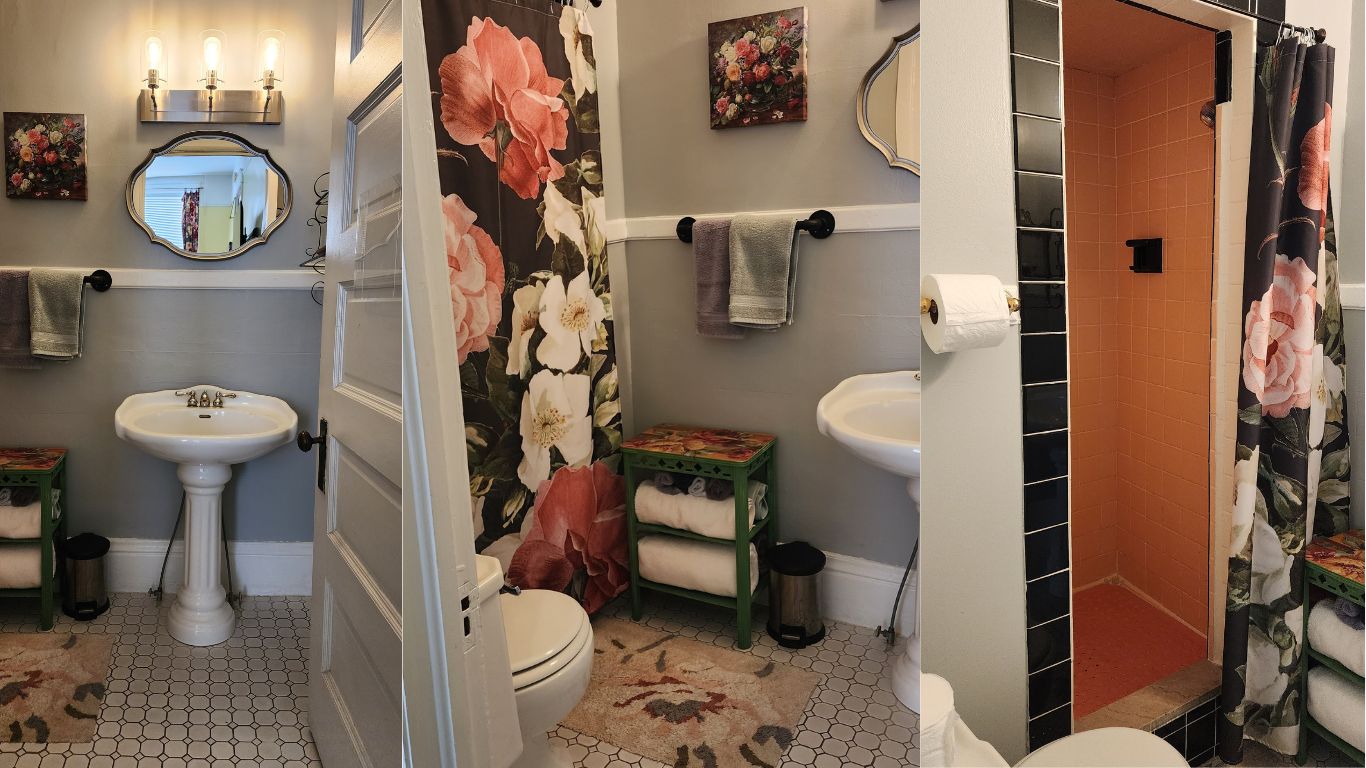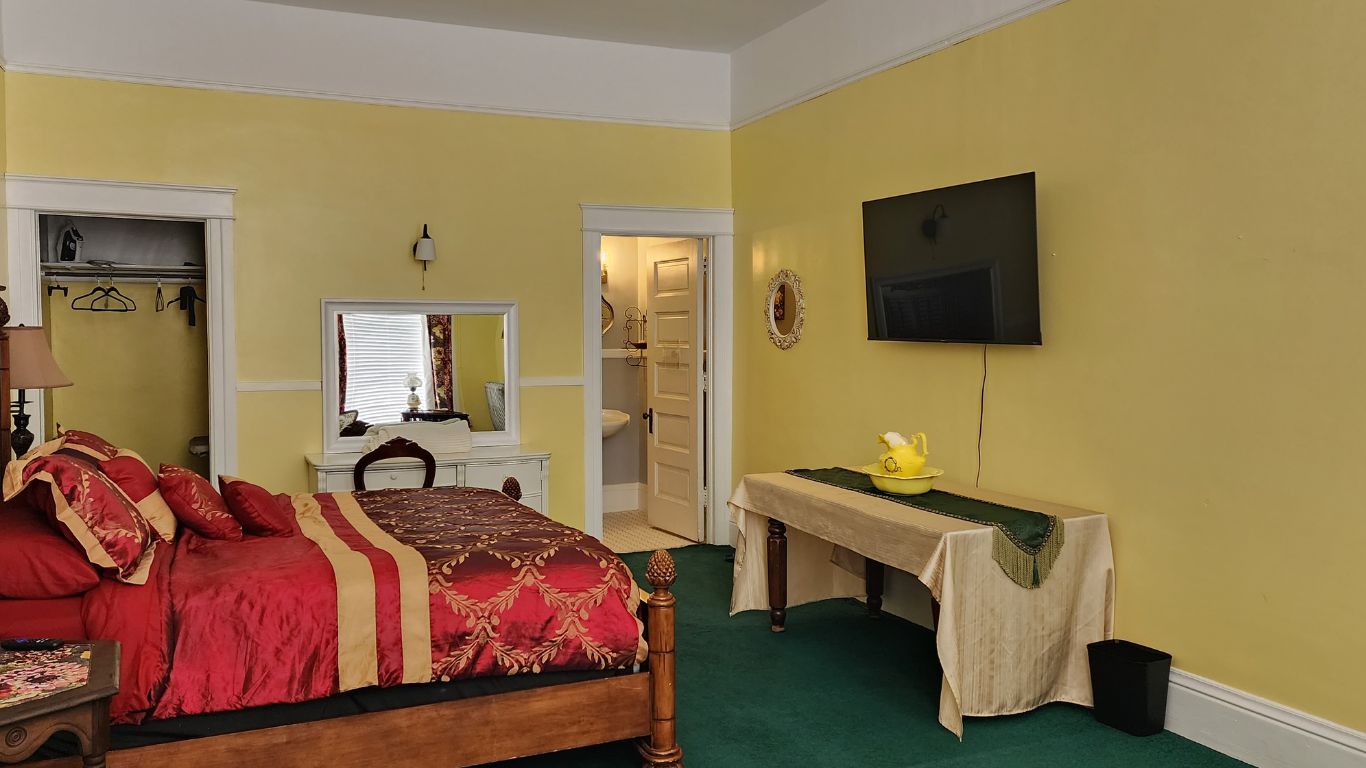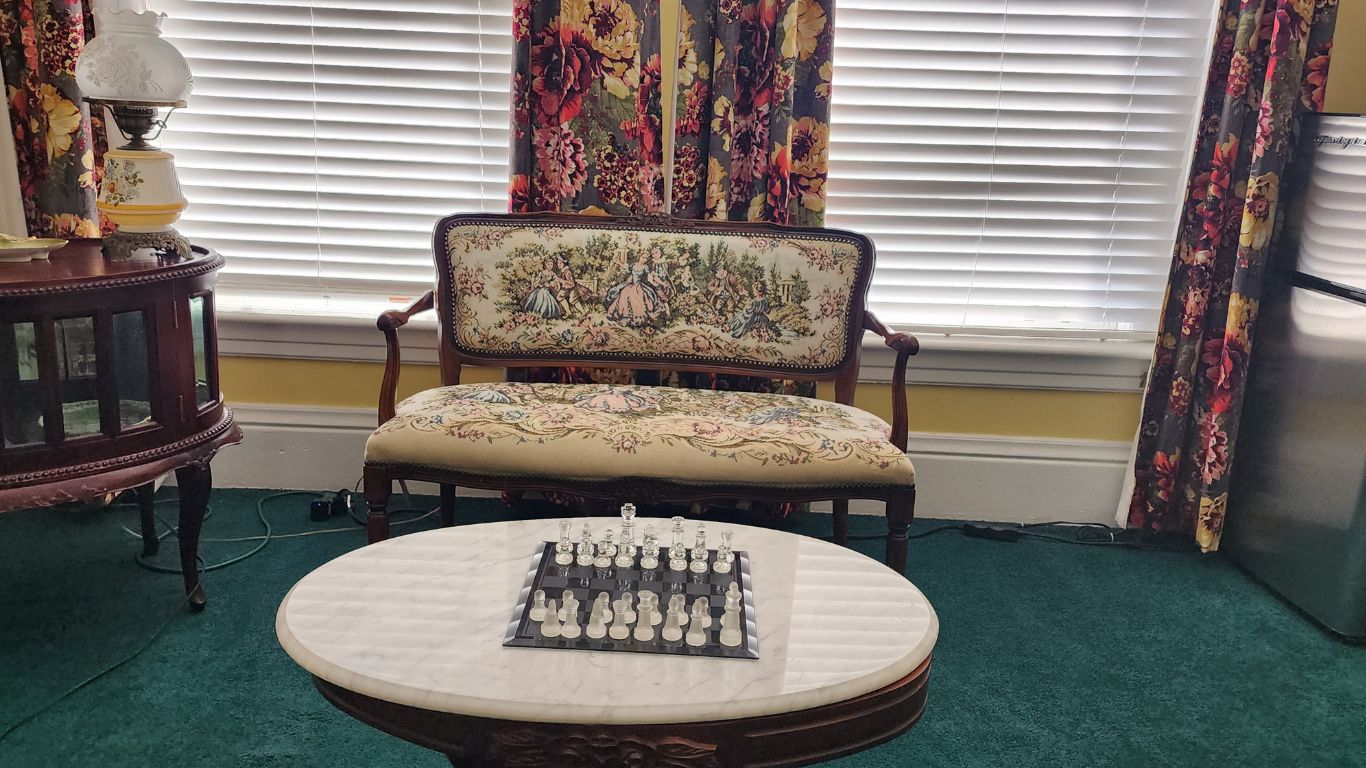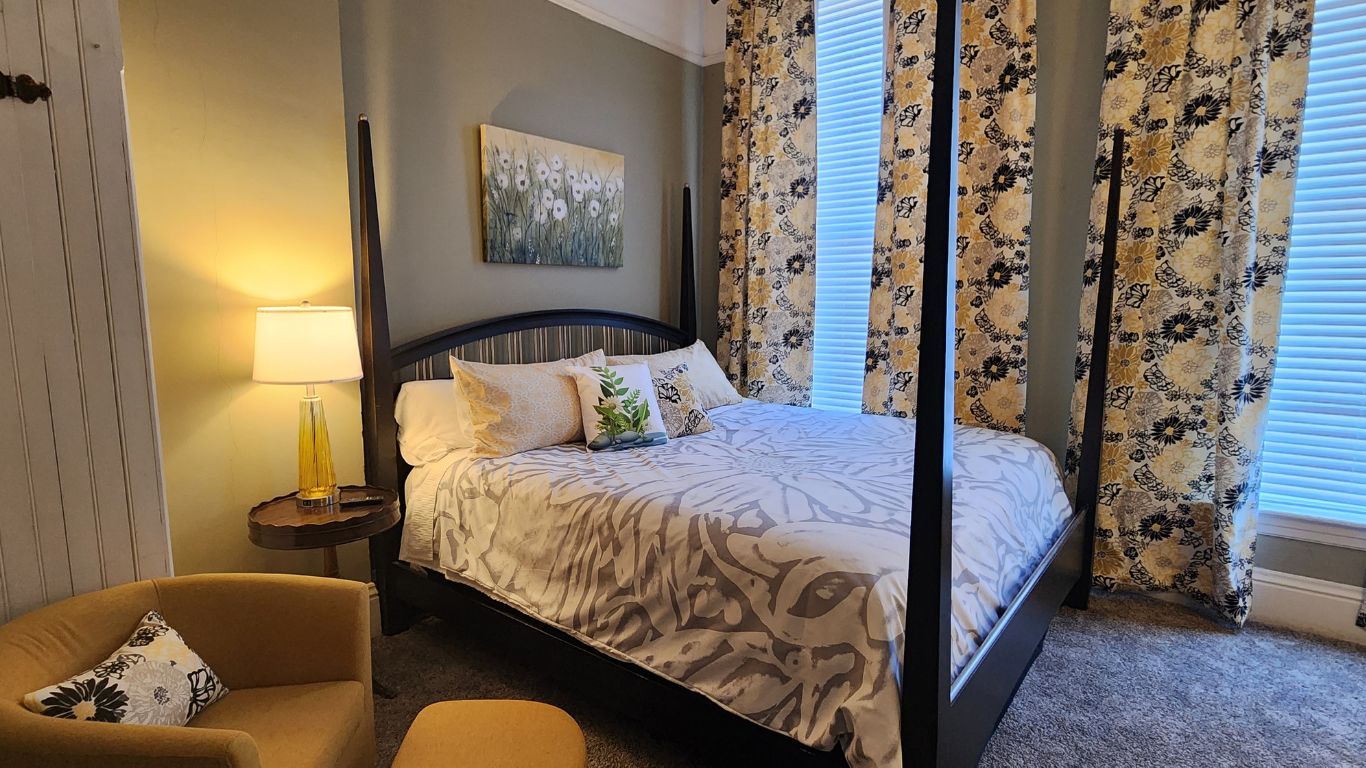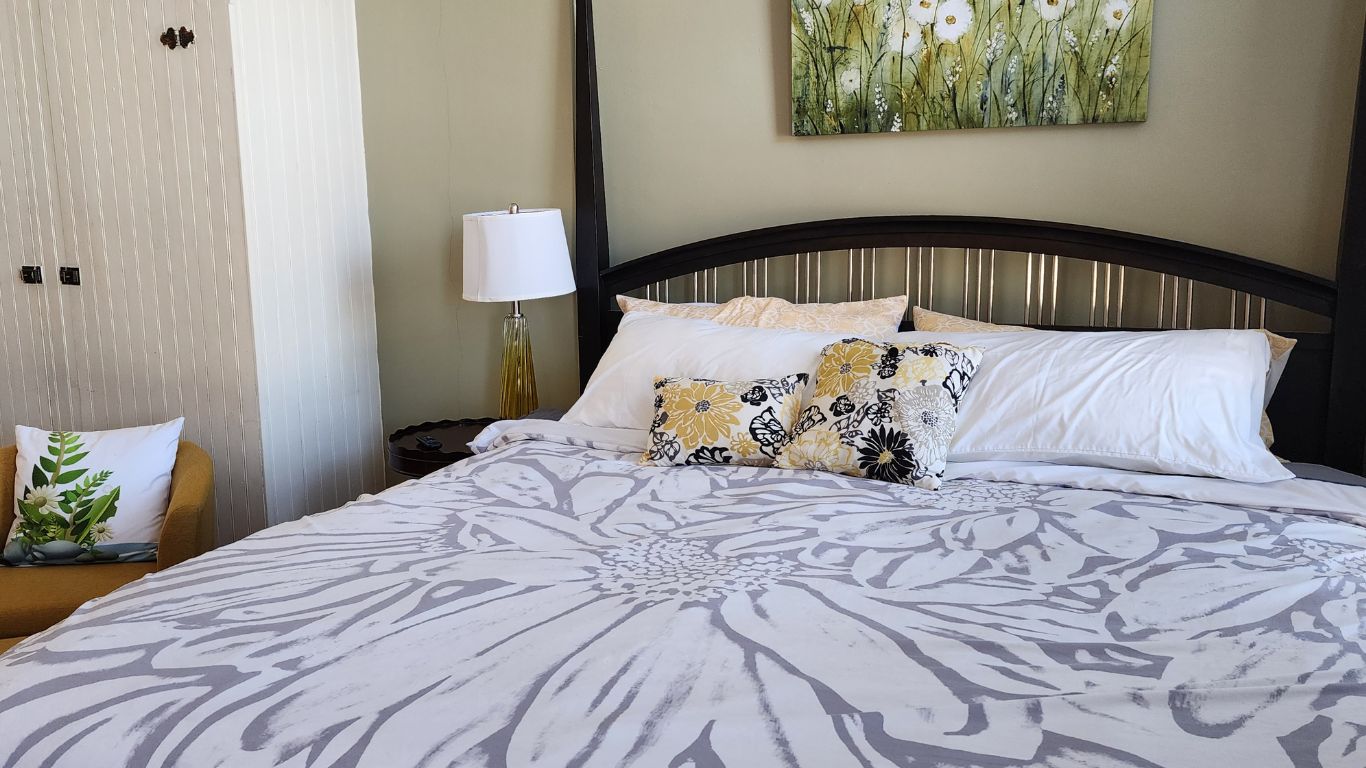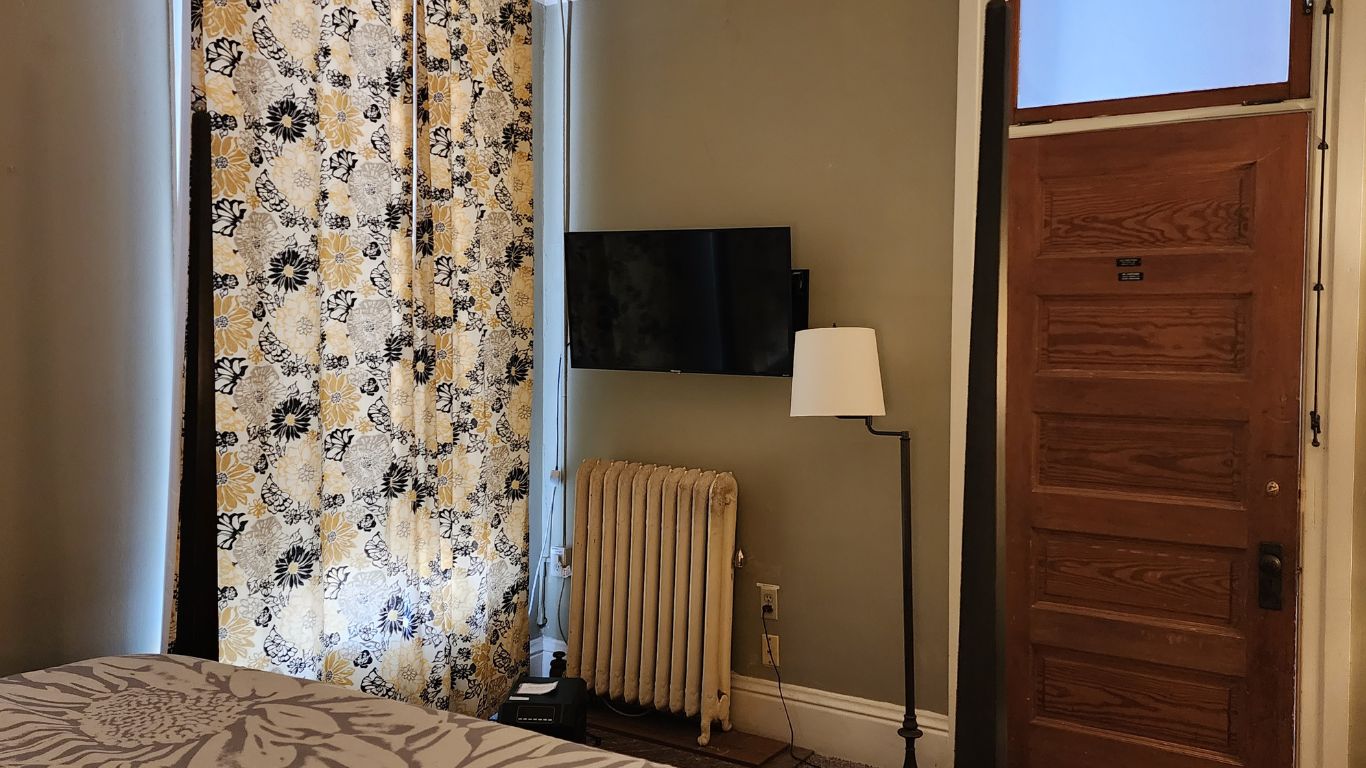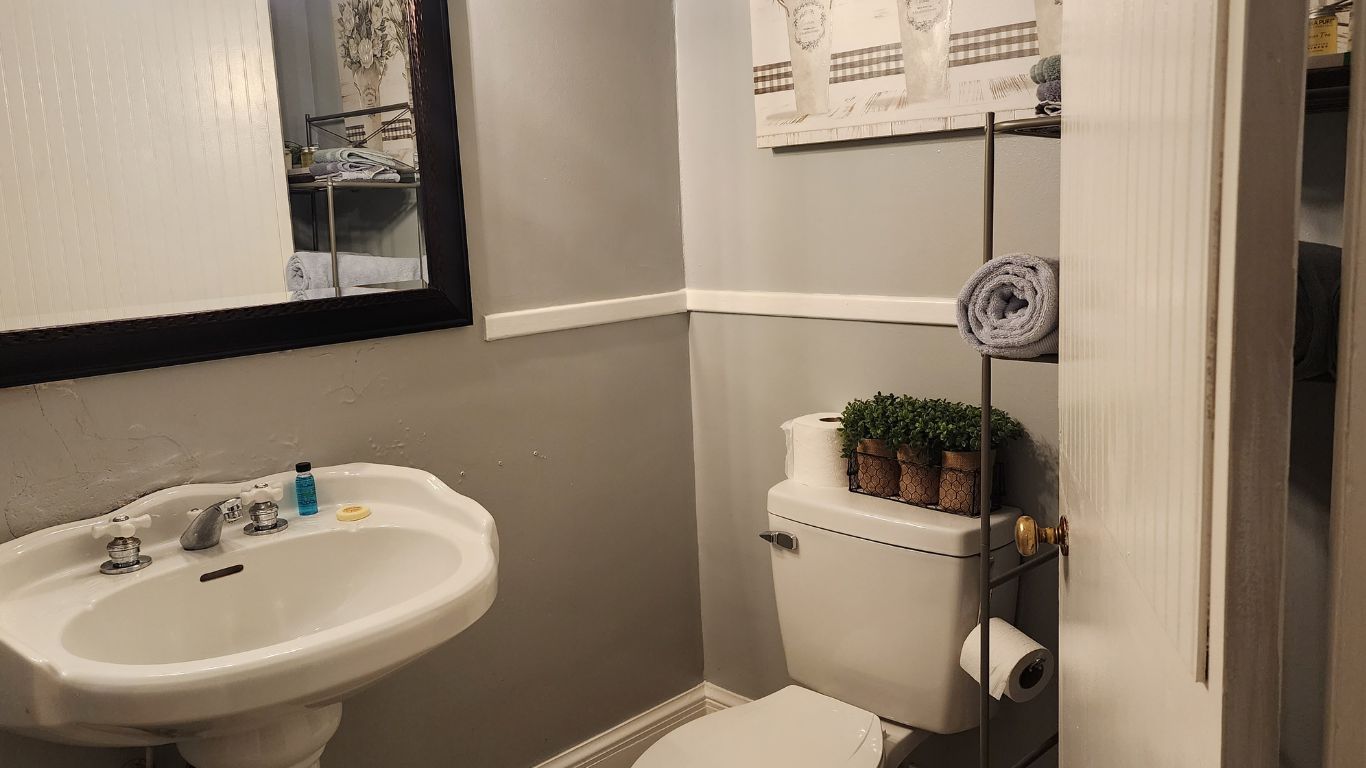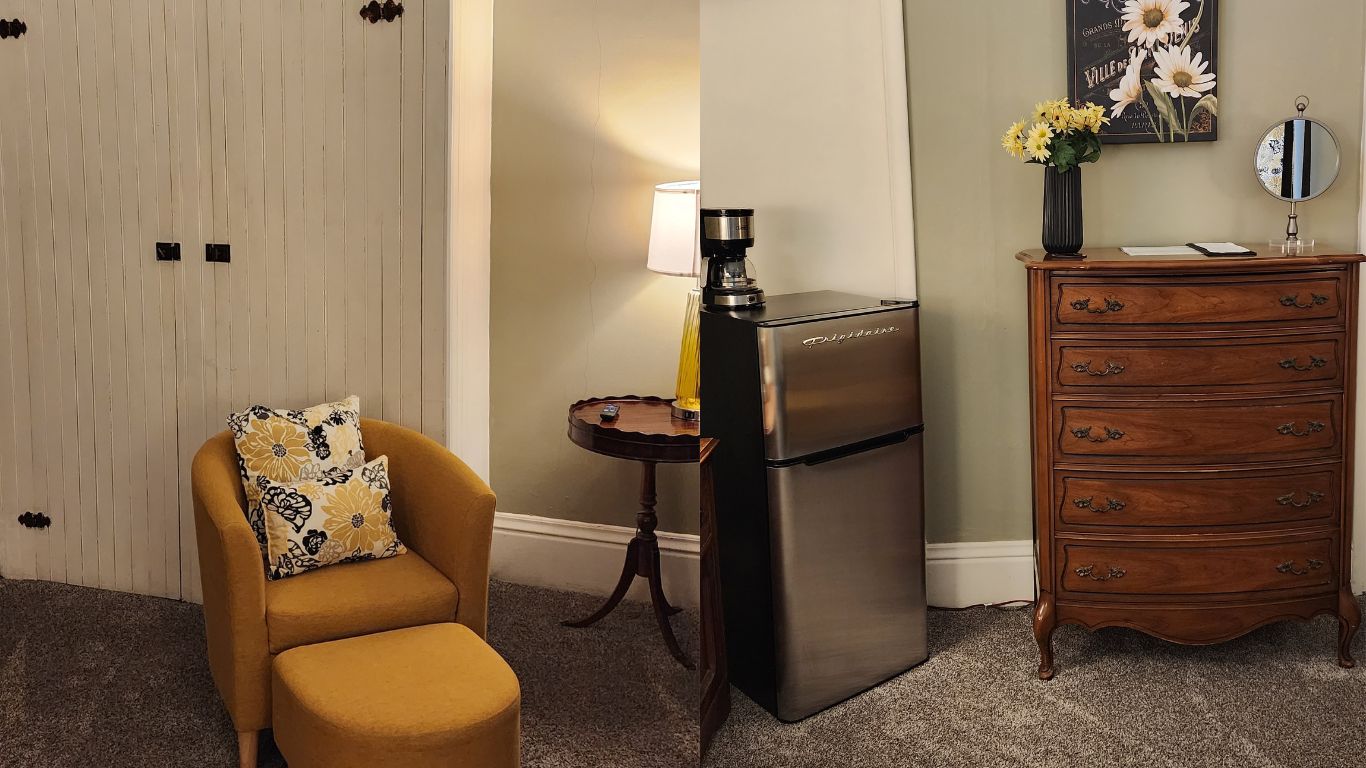 Our rooms are all clean and comfortable. We're a non-smoking hotel throughout and do not have any weird smells or odors.

All rooms feature King sized beds that are super comfortable. All beds, mattresses, linens, pillows, and towels have recently been replaced in all of our rooms, and hope this will make your stay pleasant and comfortable.

We have Roku Smart TV's in all of the rooms. All TV's are connected to the WIFI and have digital streaming capabilities. We provide a Netflix account for your use, and you can access whatever other streaming services are available.

We have free high-speed WIFI available in all of the rooms.

Our water pressure is awesome and you can always enjoy a fresh hot shower.

We provide refrigerators and coffeemakers in all rooms. While the Coffeehouse is closed, we provide fresh ground coffee in all rooms.
Local Area and Attractions
We're super close to the Irish Hills, Michigan International Speedway, and the University of Michigan in Ann Arbor. If you're planning on being anywhere in Adrian, Tecumseh, Clinton, Saline, Manchester, and the Irish Hills, The Clinton Inn is a great central location close to where you need to be. Here are the distances to various locations:
6 miles to Manchester.
5 miles to Tecumseh.
12 miles to Saline.
20 miles to Ann Arbor.
20 miles to U of M Stadium in Ann Arbor.
15 miles to Michigan International Speedway.
15 miles to Adrian.
17 miles to Brooklyn.
17 miles to Chelsea.
48 miles to Toledo, OH.
36 miles to/from the Detroit Metro Airport (DTW).
39 miles to/from the Toledo Express Airport (TOL).
We have published a list of area attractions to make your stay more enjoyable. Please refer to our Local Attractions Page.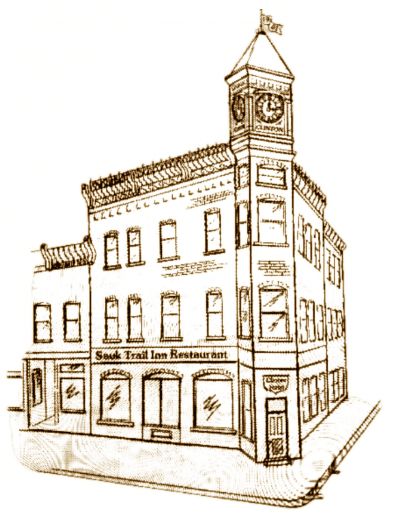 Key Factors for your Visit
Discerning patrons choose The Clinton Inn for an unparalleled experience, steering away from the predictability of big chain hotels. Our boutique establishment, nestled in history, is a unique and charming gem with a historic building that exudes character. Each room boasts distinct nuances, setting us apart from the ordinary. For those seeking an exceptional stay infused with charm and individuality, The Clinton Inn beckons with its timeless allure and personalized touch. We cater to a specific clientele, and we encourage thoughtful consideration before booking. If you're in search of everything new and shiny, The Clinton Inn may not be the ideal fit for your preferences. Our commitment lies in providing a distinctive, historic atmosphere that may not align with expectations of the latest and trendiest accommodations.
We do not staff a front desk 24×7. It's just not economical due to our size. We can either meet you in person around your anticipated arrival time for an in-person check-in, or we are able to offer a simple self-service check-in. We typically contact you one or two days prior to your arrival to make these arrangements.

The Clinton Inn is 120 years old. It was built in 1901 and as such, this is reflected in the architecture of the building.  The plumbing and electrical systems are old and delicate. We've updated and improved things as we are able to, but there are some structural limitations that make it difficult to make everything "new" without tearing apart the entire building. Yes, we have good water pressure, and the water is hot when you need it to be. Pipes are visible throughout the building, and it's just how things were done back when the hotel was retrofitted with indoor plumbing. With this comes a few nuances that may be different than in a brand-new building. For example, some of the drains may be a little slow, and some of the water lines are 80-year-old galvanized steel pipes and may occasionally spit out some black specs or slightly discolored water.

The hotel does not have an elevator.  All of the available rooms are on the 2nd floor.  We have two staircases, one in the front and one in the back of the hotel.  The front staircase has 24 steps (12 steps, a small landing, and 12 more steps).  The rear staircase has 22 steps, and they are steeper than the front staircase.  If you have difficulty with stairs, we may not be the hotel for you.

We're a boutique, historical hotel. If you're someone who seeks flawless, brand-new accommodations, we might not be the perfect match for you. Our ideal guests are those who relish the experience of staying in a historic hotel, appreciating the nostalgia embedded in both the building and its accommodations. We lovingly refer to our establishment as "Perfectly Imperfect." For those who prioritize the shine of newness, a big chain hotel may better suit your preferences.